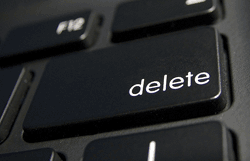 If you write for eHow, chances are that you've recently had one or more of your articles deleted in what is known as an '
Article Sweep
'. Getting that message in my inbox was disheartening to say the least. Two of my articles (one a growing earner) were deleted. Here are their titles and the "reasons" for deletions:
How to file for a FAFSA pin number (SPAM)
How to Plan Summer Brunch Parties (Poorly Written)
I can see why they marked the first article as SPAM- it mentioned a website. But, in the internet age, how can you NOT mention a website? If a person is looking for a how-to article on the internet, chances are that he or she will benefit from the website in question. Other writers have reported articles with places and products have also been deleted as SPAM.
I re-posted the second article on another site. You can
view it here
. Tell me if this is a horribly written article or not. I could not find any major grammatical or spelling errors. I even followed proper how-to format. This article was becoming a steady earner for me the past couple months, and I am irritated at eHow for claiming it was poorly written without providing advice on how to correct it to meet their standards.
After reading several other blogs and the forum, there seems to be a common theme with this article sweep:
Many people had articles deleted for no good reason. One writer had an article deleted that had earned over $1000. Some have had more than 50 articles wiped out, and a few had their accounts closed
.
Although my original plan for the month was to reach the 50 article mark on eHow, I am not sure how I feel about it. I am worried that my articles will all eventually be deleted, thus ruling out the "earn forever" highlight of passive income. Would I be better off writing for flat fee sites or other passive income sites that have a solid reputation, such as Suite 101? I guess this is why writers need to diversify their work.
What was your experience of the eHow article sweep? Do you think some of the deletions were unjustified? How does this affect your writing goals/plans for eHow and other sites?